September is nearly finished and I still have not published my August update… Time really zips by now that I am living in Europe. Work, intensively learning French and all the nice places to explore keep me so busy that I have to find the time for updating this little blog.  Read on to find out how August went!
Portfolio update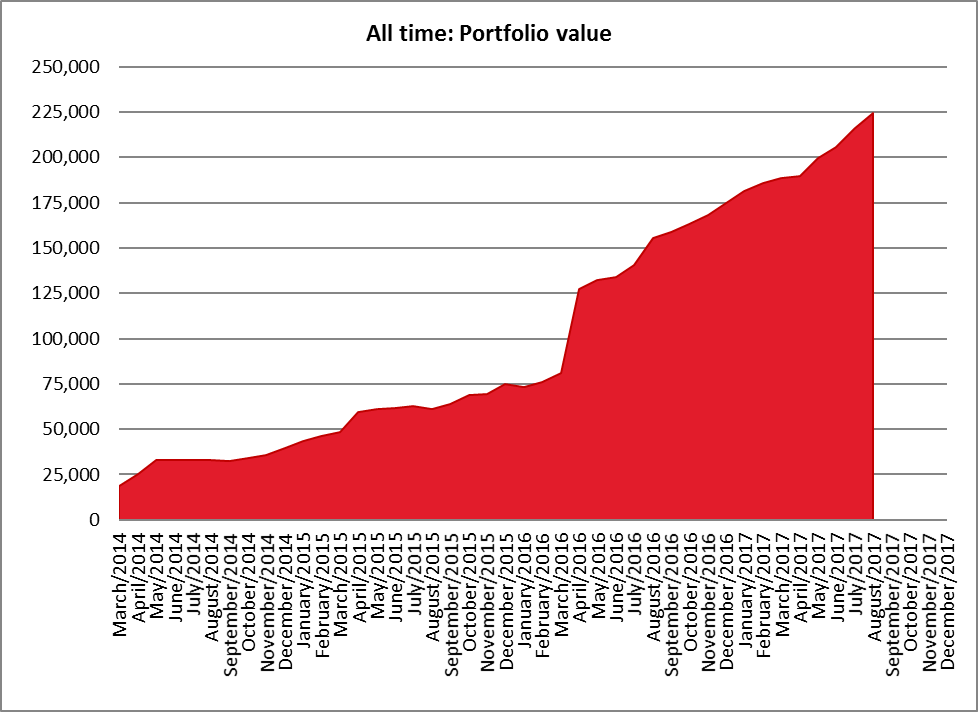 In August my portfolio increased by SGD 8,556 or 4% to SGD 224,480 (~ USD 165,400). This gain was made up of SGD 2,121 of capital gains and SGD 6,435 of fresh investments.
Investment vs. plan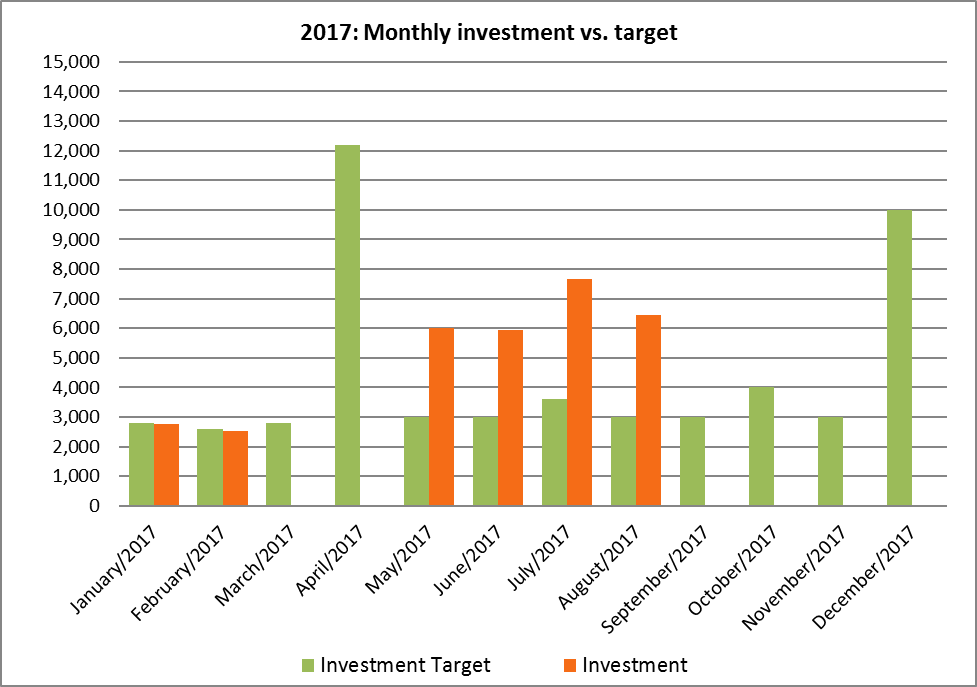 I invested SGD 6,435, which was more than the plan (SGD 5,700).
Still I am behind the yearly plan a bit, but catching up!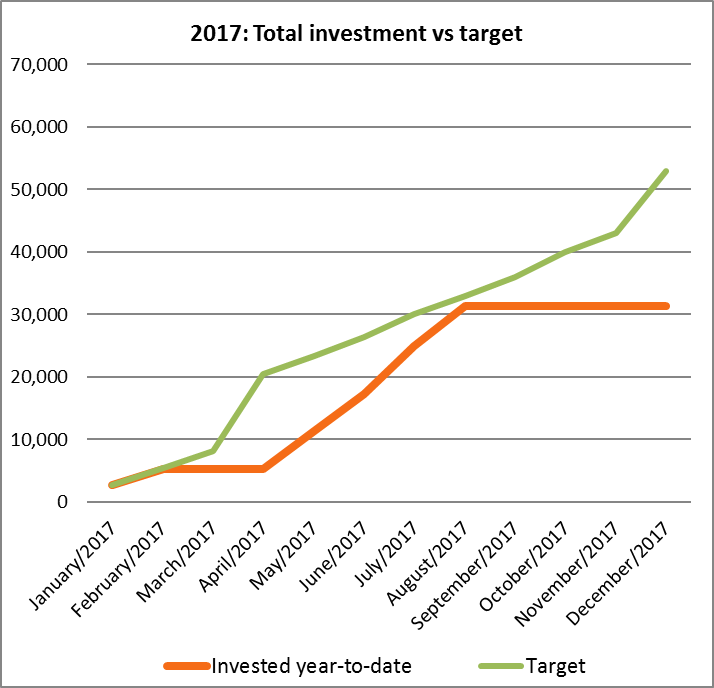 Portfolio allocation
I keep buying a few stock funds, but these days I really prefer bonds. I do not want the bond portion to exceed 30% of the portfolio though.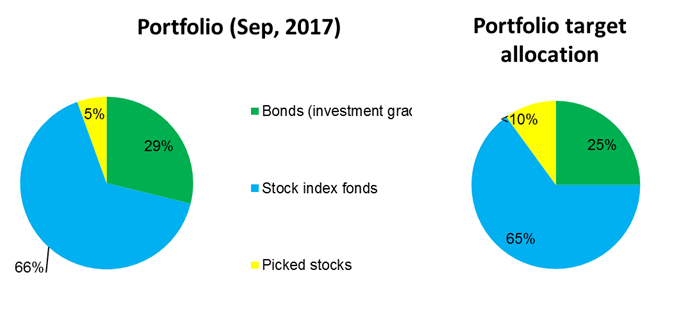 Dividends received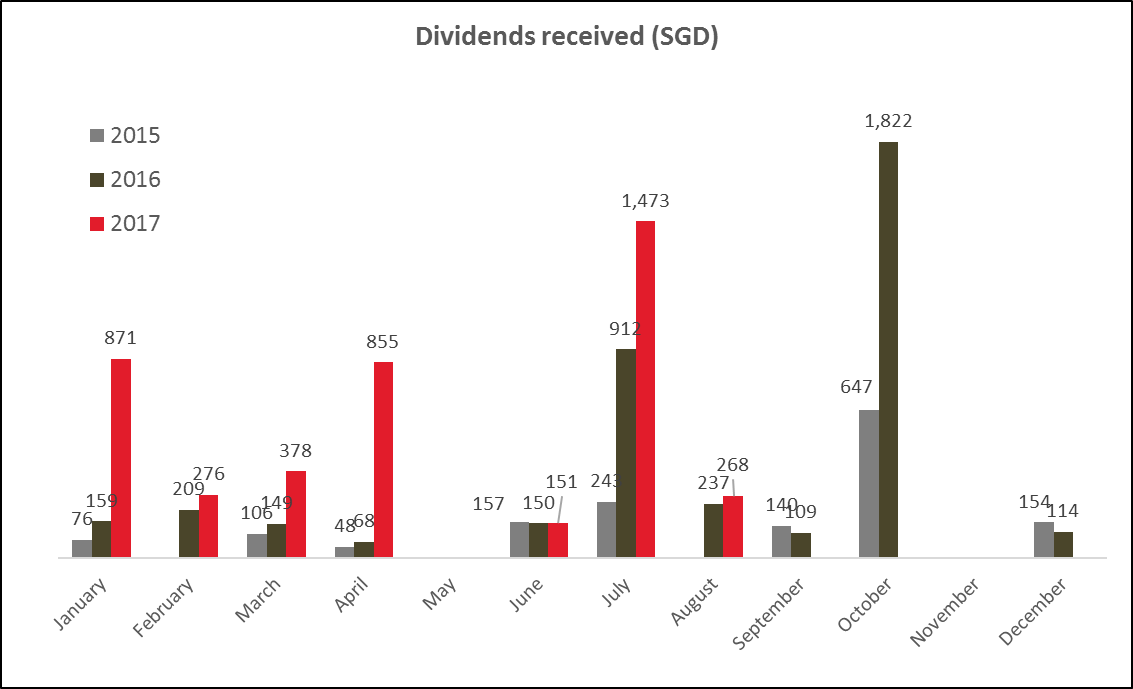 SGD 268 (which were reinvested)
Outlook
September is nearly done and I will post the next monthly update soon. Very boring for everyone but me, but having a public log keeps me accountable. I also enjoy reading my archives and seeing how much I achieved. Two years ago in August 2015 my portfolio was around SGD 61,000 and I invested only SGD 2,000 a month. Things definitely have improved, even though progress feels slow!