The shortest month whizzed by and the value of my portfolio increased by SGD 3,030. I spent quite a bit of money and decided that it is time to find out where my money is really going.
Read on to see how February went…
February's portfolio gains of SGD 3,030 consisted of capital gains of SGD 1,207 and fresh investment of SG 1,823, mostly in corporate bonds.
So far I am well on track with my investment plan this year: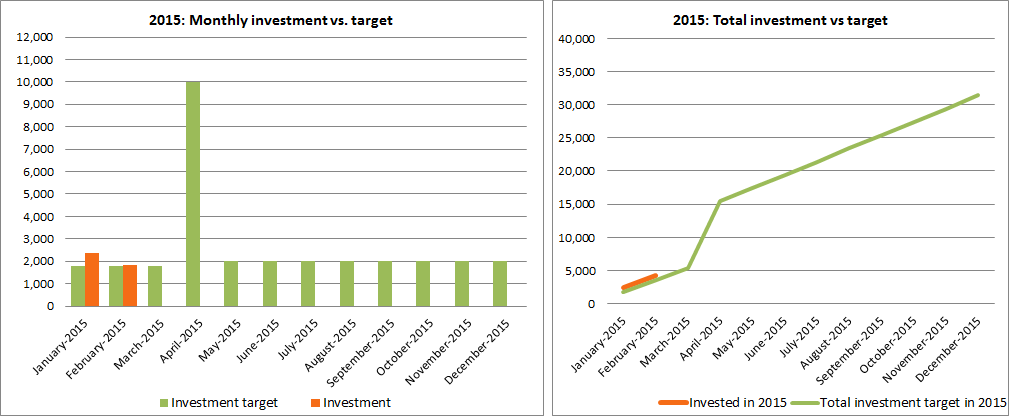 Overall portfolio value is developing nicely and in line with my guesstimations: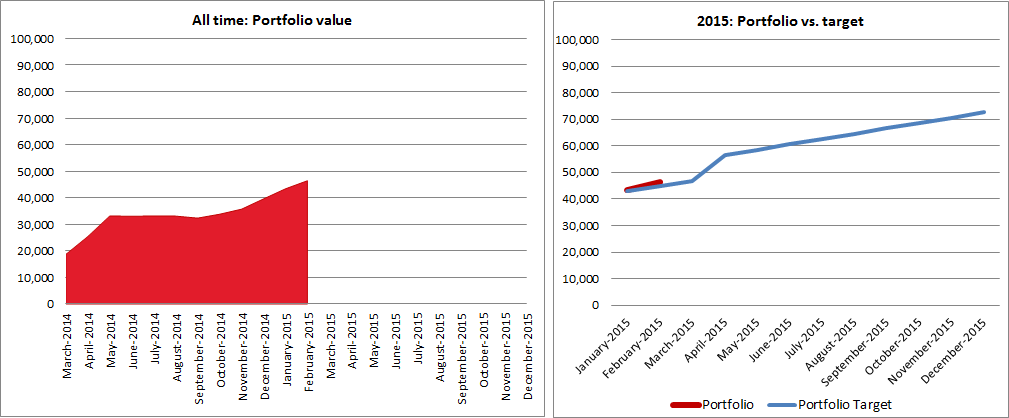 My portfolio allocation has improved and moved closer to the target with the addition of 100 units of iShares J.P. Morgan USD Asia Credit Bond Index (SGD) (Bloomberg: AJACS:SP):


This month I spent quite a lot of money on airfares once again, as I booked a trip to the Philippines as well as a vacation in Myanmar. Generally I am quite responsible with money, or so I thought, but my spending has been rather high especially when it comes to travelling and other experiences.
After paying myself and investing/saving money after each pay check from my company I allow myself to happily blow the rest of the money on whatever I feel like. I realize that I sometimes spend around SGD 3,500 each month without really knowing what for.
This has to improve so I will start my 1 month expense auditing app using an expense tracker on my phone and report back here next time.