April means bonus time in my company and it always is a happening month. Secretaries are coming to work with brand new SGD 2,000 handbags, expensive vacations are booked and people seemingly spend money left right and center.
I also spent my whole bonus and I did so in just ten minutes. Read on to find out how!
You probably guessed it, as this is a personal finance blog I had planned what to do with my bonus long before it arrived. I fought all temptations to inflate my already luxurious enough (my opinion) lifestyle and "spent" my bonus as follows:
SGD 7,500 was saved to pay the upcoming tax bill
SGD 6,000 was saved to pay for my ridiculously expensive but comprehensive health insurance for a year (I call it the "hypochondriac's choice" for it covers absolutely everything with no deductibles)
SGD 10,500 were invested in bond and stock index funds according to the plan
SGD 1,000 went towards paying for my usual Europe trip in Summer
All in all quite reasonable, what do you think?
The yearly bonus payment gave a planned rocket-like boost to my investment portfolio: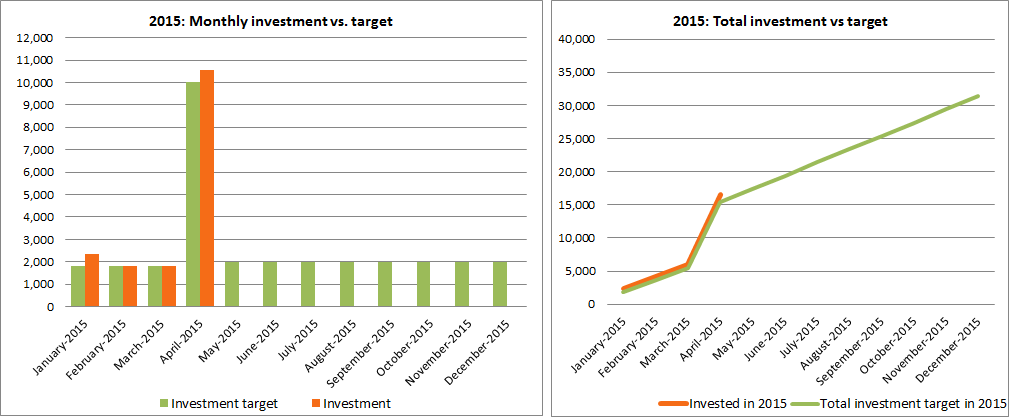 The overall value of my portfolio increased by SGD 11,097, consisting of SGD 10,537 in fresh investments and SGD 560 in capital gains: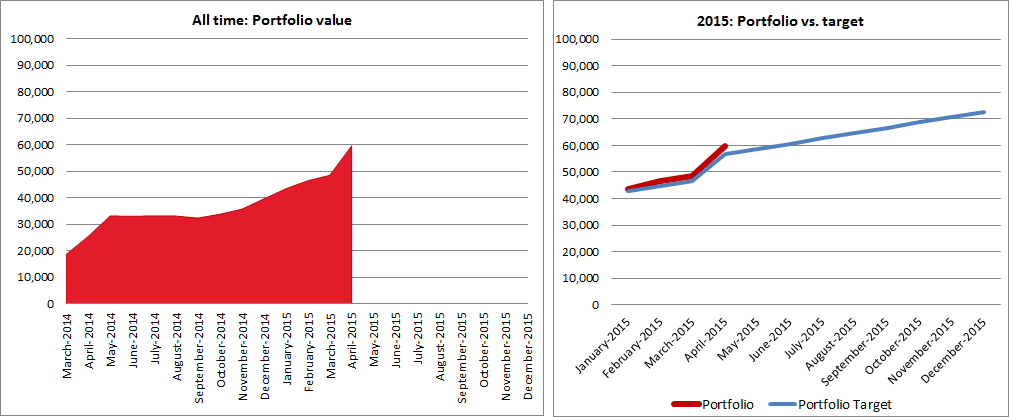 My portfolio allocation is sticking quite close to the target allocation, a far cry from when I published my first monthly update in May 2014!

So far the year is well on track with a total of SGD 16,521 invested. Thanks to the bonus I managed to invest more than half of this year's target already in April. Not too bad!
How about you? What did you do with your bonus?