January is already over and despite booking an expensive trip to China for Chinese New Year I have managed to stick to my investment plan and blow past my target for January. Read on for more details.
In January I invested a total of SGD 2,358, significantly exceeding my target of SGD 1,800. The total value of my portfolio increased by SGD 3,803 to SGD 43,405. This was rather surprising as I spent a lot of money on various trips and other things.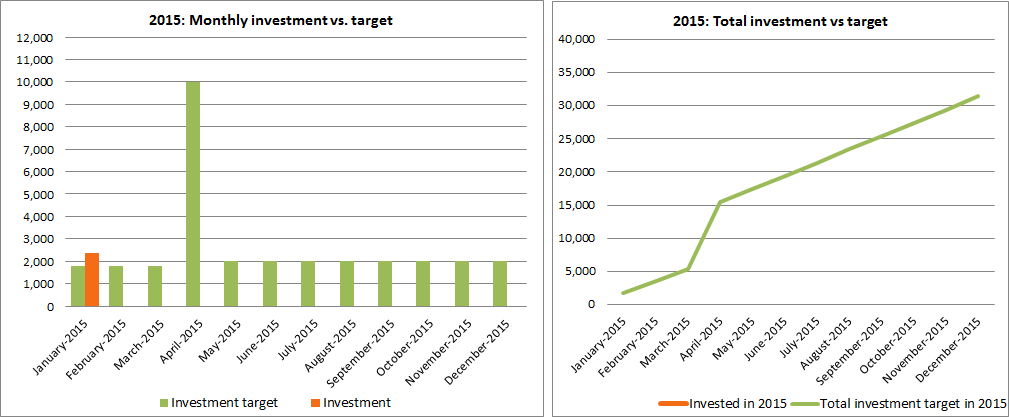 Portfolio allocation

I am little bit too low on bonds and have to buy some bonds next month to re-balance.
Overall portfolio performance is solid: