So, the year of the rooster is here and I am still sticking to updating this little blog in the search for financial independence. Work has been boring me a bit lately and I often find myself dreaming of pursuing other interests once I am financially independent. How much closer did I get?
I went to China for the Lunar New Year in February. China has changed a lot for the better. I only visited a so called tier two city which tends to lag behind the ultramodern likes of Shanghai or Shenzhen, but there was a lot of change in the air.
While people complained about the slowing economy new bike sharing apps had sprung up and there were bikes to rent with your mobile phone all over the city. I took a bus which ran completely on electricity and almost silently zipped through the traffic. China is still growing and innovating.
Another cool invention: these automated 24-hour library robot thingies.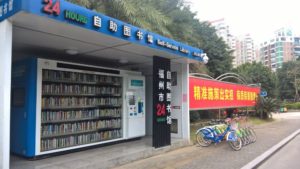 Portfolio update January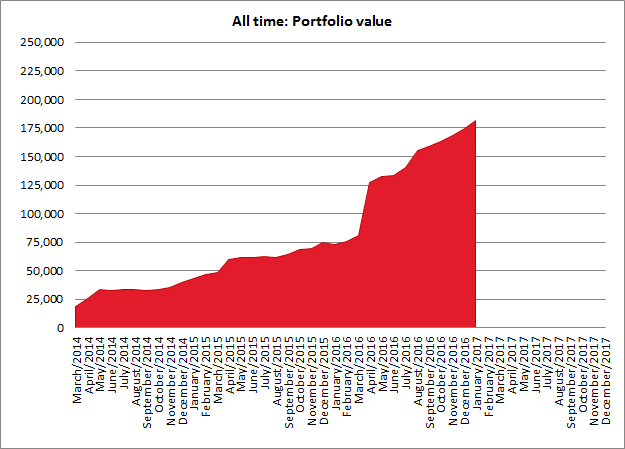 My portfolio increased by SGD 6,343 or 3.6% to SGD 181,298 (= USD 128,570). This increase consisted of capital gains of SGD 3,564 and fresh investments of SGD 2,779.
Investment vs. Plan
In January I invested SGD 2,779, just a tiny bit less than my SGD 2,800 goal.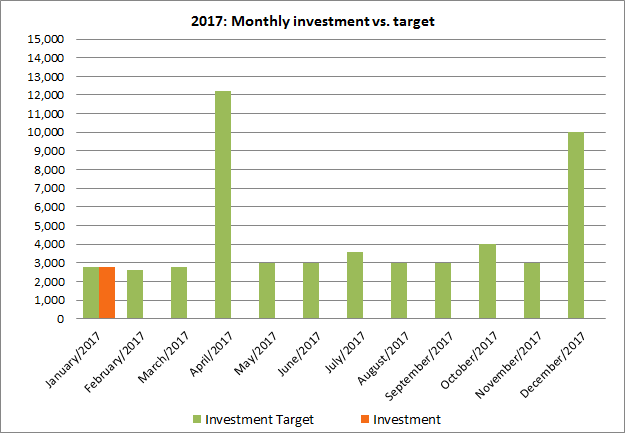 Dividends received
In January I received SGD 871 in tax free dividends, a huge increase from just SGD 159 last year.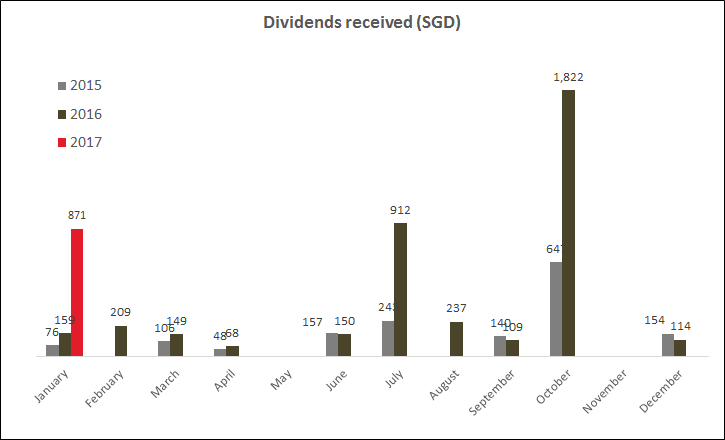 Asset allocation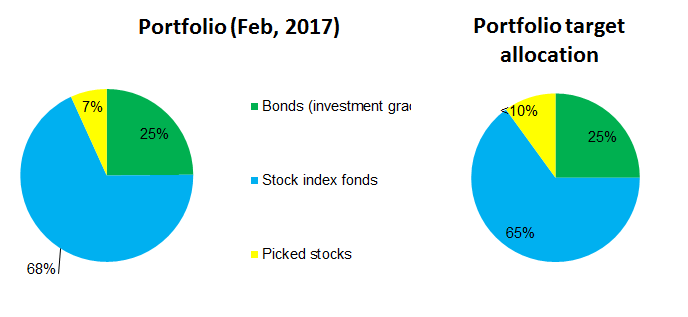 All is perfectly in plan.
Outlook and goals for 2017
I plan to invest SGD 53,000+ in 2017, which would mean to invest the same amount as 2016. 2016 I had received a windfall of SGD 7,500 so it will definitely be challenging to repeat this feat, but I will try and be disciplined to achieve the goal.
If all goes well I should end the year with a portfolio of around SGD 230,000. Let's hope the markets play along!