Investing for financial independence can feel quite dull over time. Now that I am used to living in Europe again, the excitement has made way to routine. How did I do in July?
While I have made some progress in recent years, I expect my investments to accelerate, now that I earn a higher salary and my rent is paid for by the company. While this is very good luck for me, I still feel that I am somewhere on the ocean rowing slowly to a far away goal. My plan is to be financially independent by age 40, which is still 5 years to go.
Sometimes I wish I had started investing earlier and not only at such a late age. If I somehow could teleport a copy of "Early Retirement Extreme" to my 25 year old self. I could be retired on some beach by now!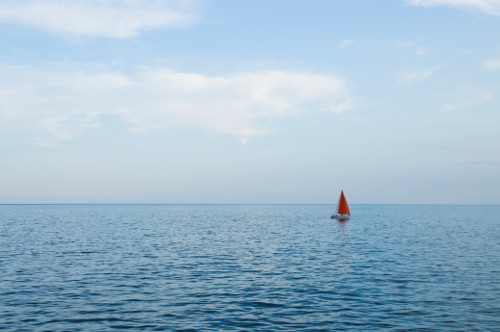 Are we there yet? No, still 1500 days to go…
Life is happening now and the journey has to be enjoyed, even before financial independence eventually becomes a reality.
Portfolio update
In June my portfolio increased by SGD 10,227 or 5% to SGD 215,924 (=USD 158,700). This gain was made up SGD 7,668 of fresh investments and capital gains of SGD 2,559.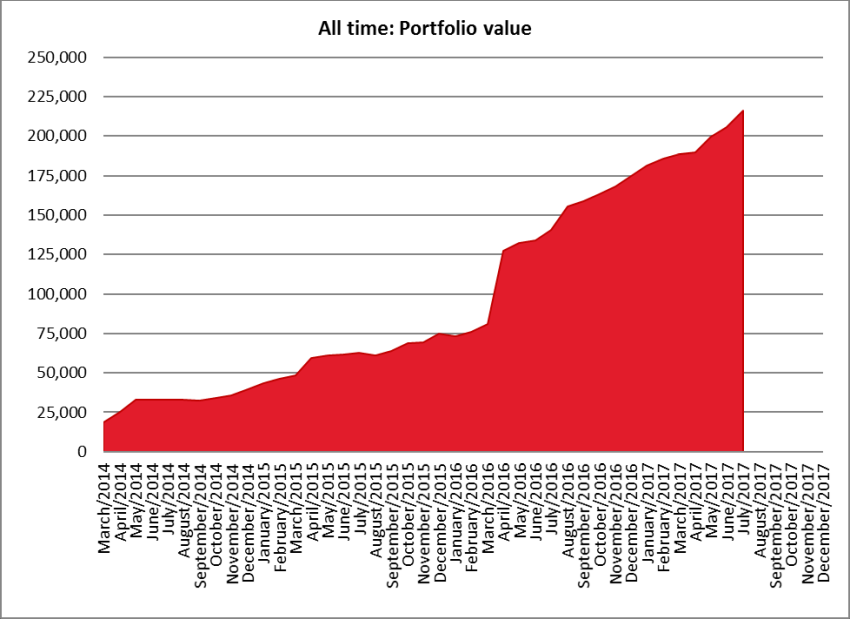 Investment vs. plan
I invested SGD 7,668 which is about SGD 2,000 higher than the updated plan.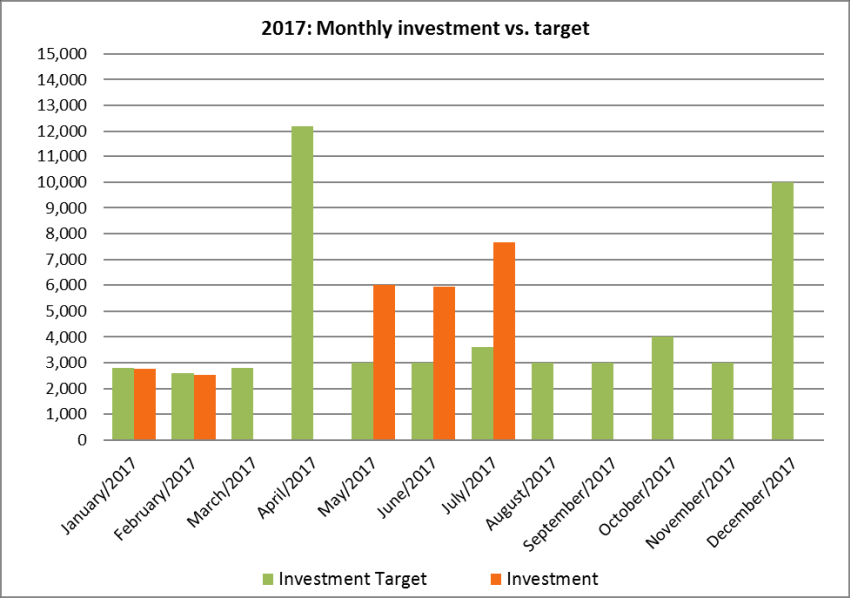 These days I love bonds and keep adding more to my portfolio. I remember when I wrote the post "the market is dropping, what to do" when the Straits Times Index fell below 2,600 points. Stocks were "on sale" then and the Straits Times Index has staged a big recovery since then, hovering around 3,300 points at the writing of this post. Timing the market is a fool's errand and the only strategy that works is sticking to the asset allocation and investing for the long term.
Having said all that, I feel better with an allocation close to 30% bonds and have been increasing my bond holdings slightly.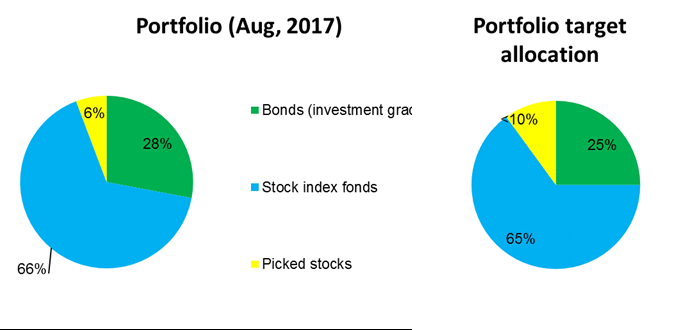 Despite my (current) love for bonds I have also been buying a few more stocks.
Dividends received
July is the second highest dividend month in the year for me and I have received a whopping SGD 1,473 in dividends.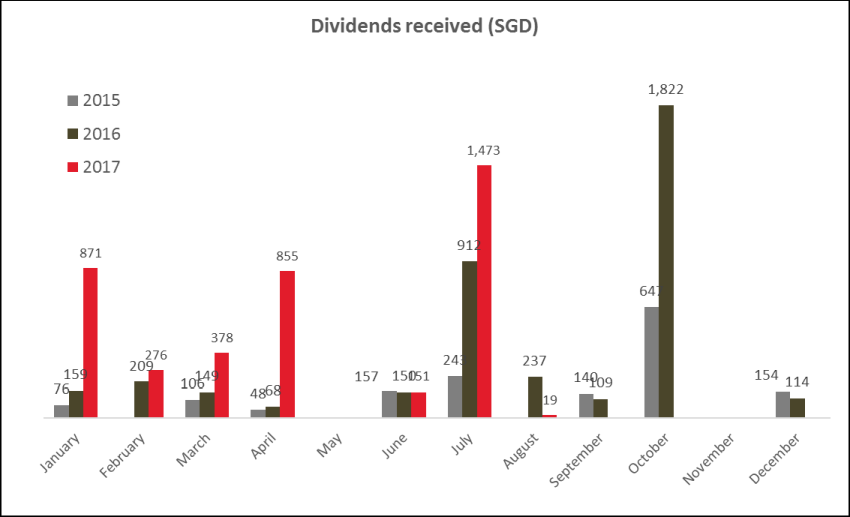 Dividends have been increasing nicely over the three years that I have been blogging and they show the effect of compound interest at work. As I avoid lifestyle inflation and wasting money on stuff I have more money to save towards eventual freedom from the 220 hours per month commitment that is full time work.
Outlook
Even though I made good progress I feel that things are still too slow. I will need to invest a lot more to become financially independent and it seems quite daunting. I just keep trucking on and try to enjoy life in the meantime. How about you?