Two years ago I published my first monthly update for May 2014. Two years later a lot of things have changed…
I feel quite pleased that I have been sticking to writing this little blog for so long and of course I am very curious what has changed. Here is a little table:
May 2014

May 2016
Portfolio value (SGD)
33,176
132,000
Share of picked individual stocks in portfolio
44%
7%
Share of stock index funds
in portfolio
20%
66%
I also wrote some nice articles in 2014 – including a handy calculator to find out how much you really earn per hour – check it out!
Okay enough nostalgia, let's focus on the here and now…
Monthly update May 2016
In May I traveled to the overcrowded but otherwise lovely Thai island of Koh Lipe to laze around and do nearly nothing. It was a good experience to spend time with friends, but other than that I cannot really recommend this island. Just too many people!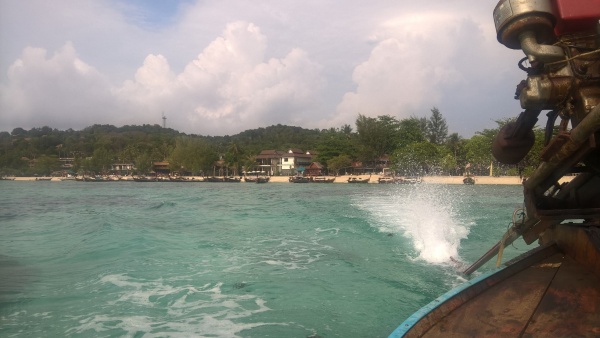 Koh Lipe from the boat
Portfolio performance
In May the value of my portfolio increased by 3.7% or SGD 4,746 to SGD 132,297. May's gain was made up of capital gains of SGD 2,026 and fresh investments of SGD 2,720.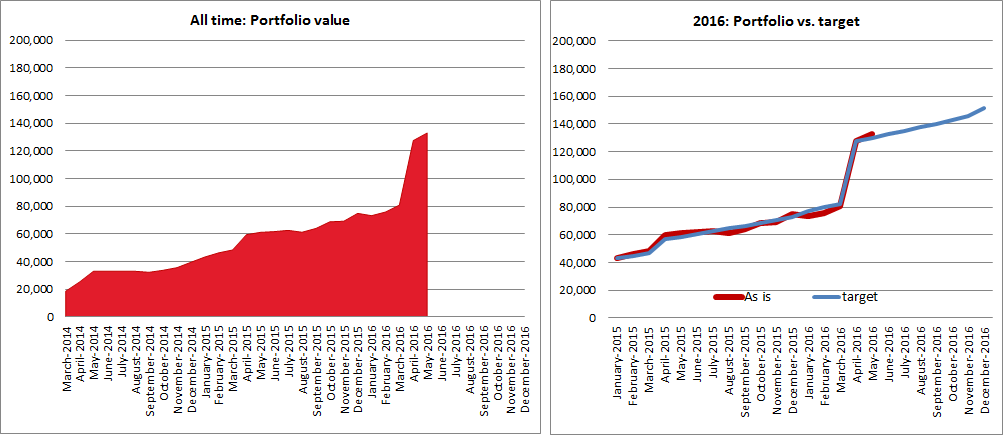 Investments year-to-date versus plan
All is going rather smoothly and I am now SGD 1,744 ahead of my plan, after having invested SGD 21,544 year-to-date.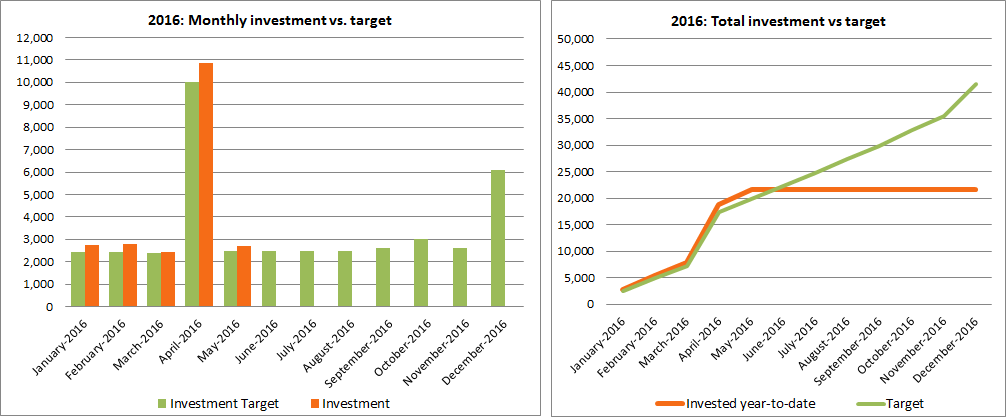 Portfolio allocation
Nothing exciting to report, all in line with the plan: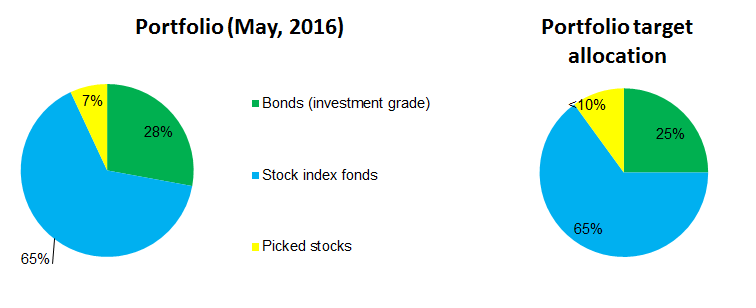 Outlook: Singapore slowdown continuing?
I am looking forward to a calm June without any traveling and not too much to do. I really feel like a new job, but the Singaporean job market for people in my field seems nothing short of terrible these days. Gone are the days when headhunters called about jobs and there were opportunities abound in Singapore. What do you feel? How is the job market in your industry?