In May I finally restarted with my investment program after two hectic months and am now firmly back on track to financial independence.
Portfolio update
In May my portfolio increased by SGD 9,922 or 5.2% to SGD 199,789 (=USD 144,627). This gain was made up of capital gains of SGD 3,930 and SGD 5,992 of fresh investments.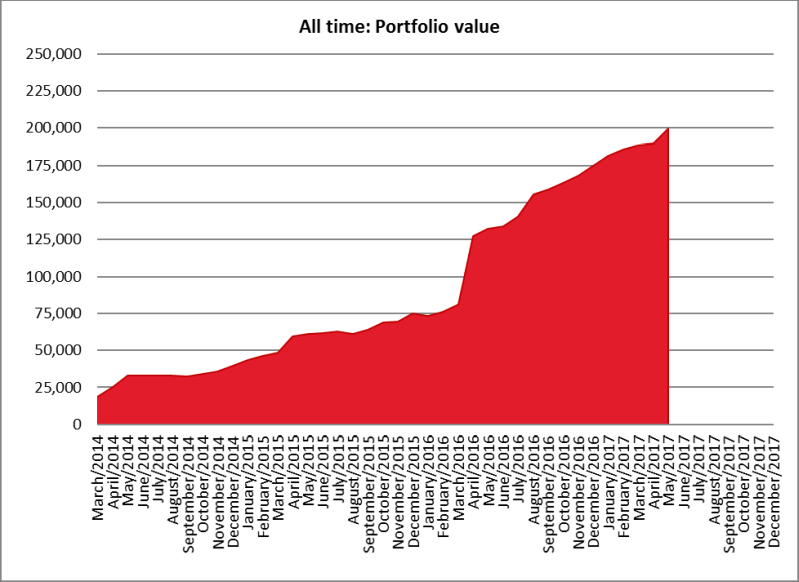 Investment vs. Plan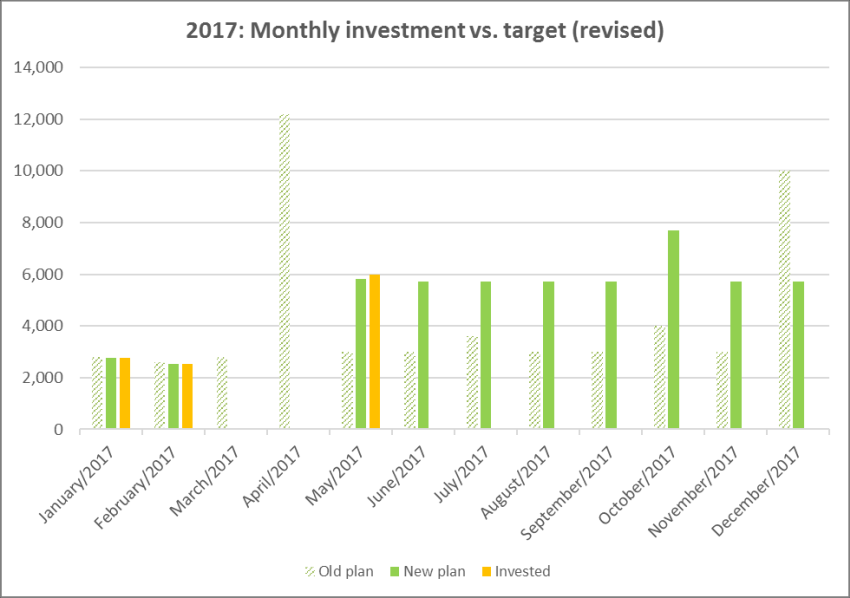 I invested SGD 5,992 which is slightly higher than the updated plan.
This time I chose to buy some more bonds as stocks seemed pricy and I still had room in my asset allocation. Current yields of around 4.3% for the iShares J.P. Morgan USD Asia Credit Bond Index feel attractive.
Asset allocation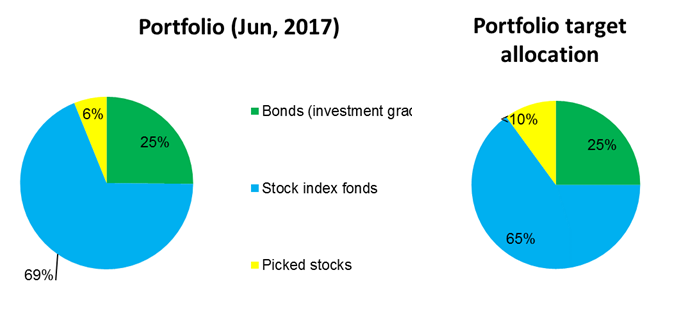 All is nicely on track. Maybe I will try to bolster the bond part of the portfolio in coming months.
Dividends received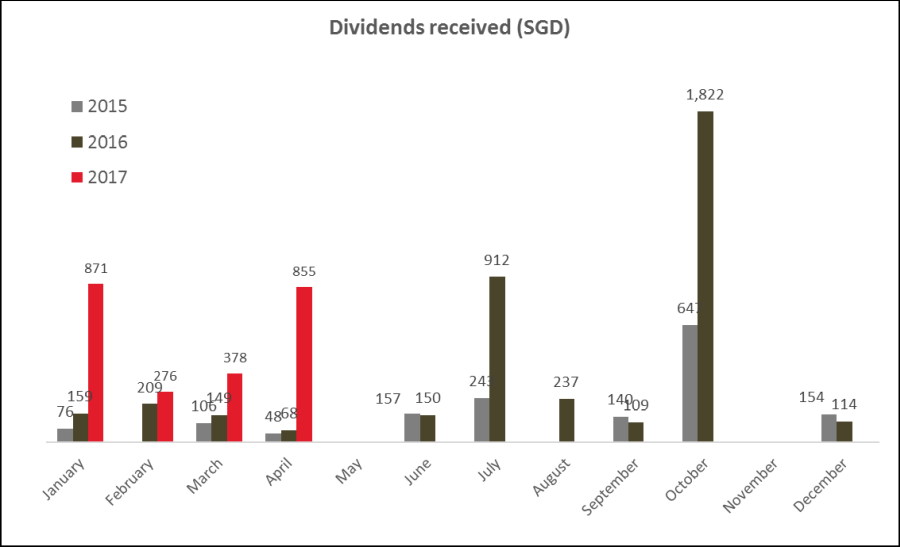 May was one of those sad "no dividend" months.
Outlook
I feel quite confident in the plan and am quite motivated to work towards escaping full time work in a few years.