In October I went on vacation to Portugal and received a personal record amount of dividends. Read on for the details.
Portugal
A beautiful country with a lot to discover, friendly people and low prices. Once I escape the need to work full time I will surely spend some weeks a year there.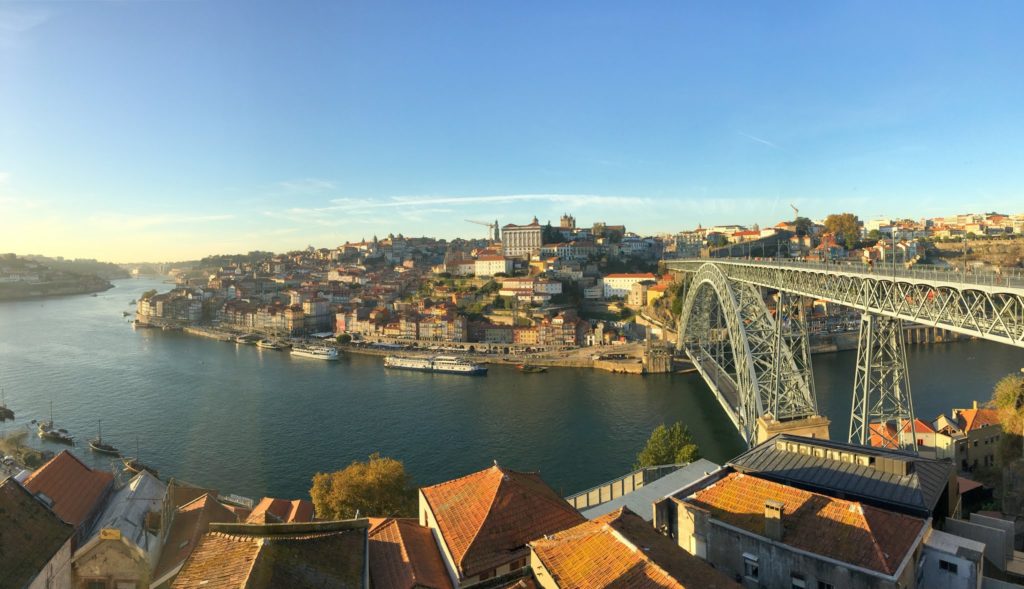 The intensely beautiful city of Porto on a sunny day in late October
Nós ossos que aqui estamos pelos vossos esperamos
We bones that here are, for yours await
In a small town I visited a chapel which was stacked to the ceiling with old human bones and the above motto written over the entrance. Got reminded that I need to accelerate financial independence efforts.
Photo from the inside of the chapel: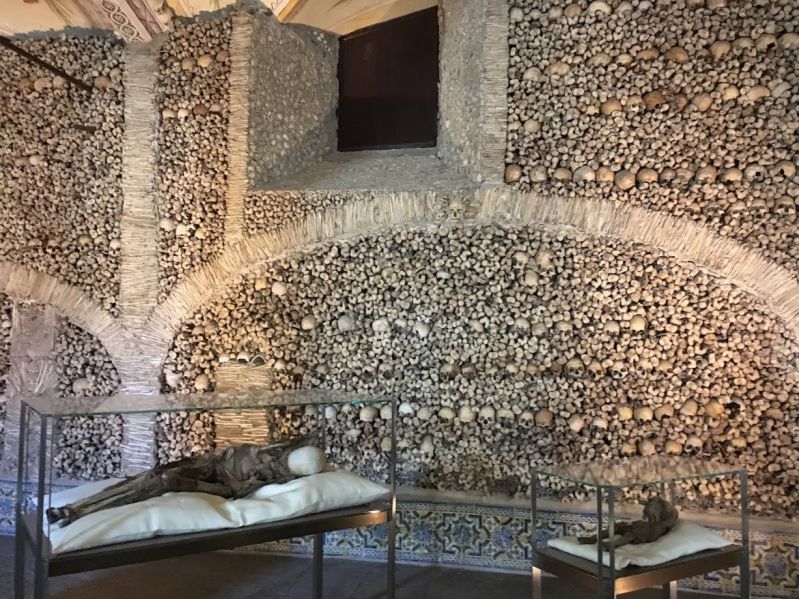 Definitely a different type of church…
But enough of the holidays, let's tackle the financial update.
Portfolio update
In October my portfolio increased by 5.2% or SGD 11,922 to SGD 240,989 (=USD 176,500).
This gain was made up of SGD 8,254 of fresh investments and SGD 3,668 of capital gains.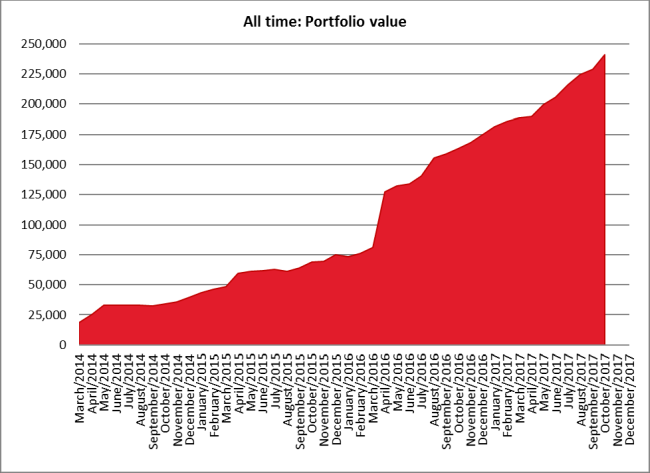 Stock valuations are getting higher and higher and I am not really comfortable with the price levels, but then I started work in 2008 and so tough economic times are all I am familiar with. The economy in Europe seems to be doing quite well now. When will the correction come?
Investment vs. plan
In October I invested SGD 8,254 which was more than the plan (SGD 7,700).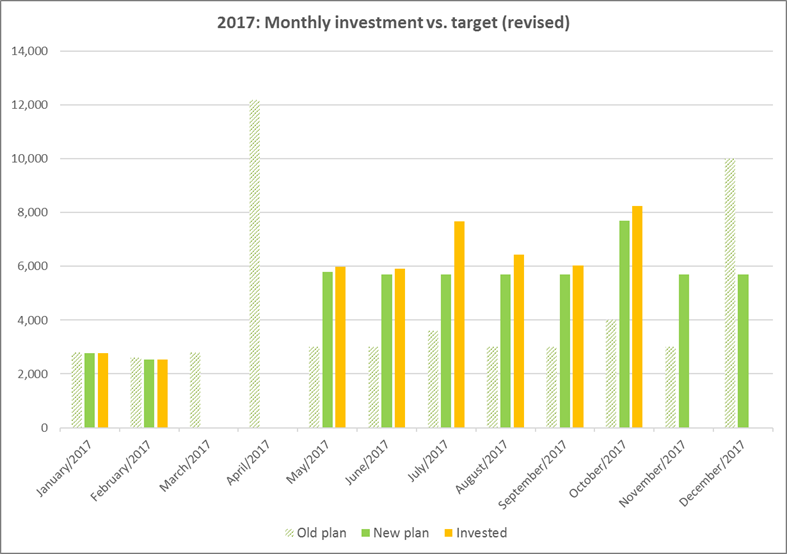 Dividends received
In October I received a bumper crop of dividends: SGD 2,744 made it to my account. Dividend income is increasing strongly and should be a significant part of my income in a few years, provided that I can continue to receive them tax free. This October was a personal record for me. Not so much for experienced investors, but a lot for me.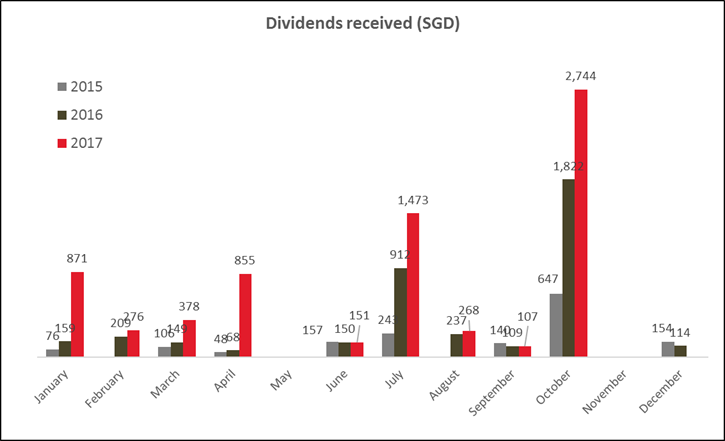 Asset allocation
All nicely on track. I am glad that the asset allocation is forcing me to buy stocks. I irrationally feel that they are overpriced, but rationally I know that I cannot time the market.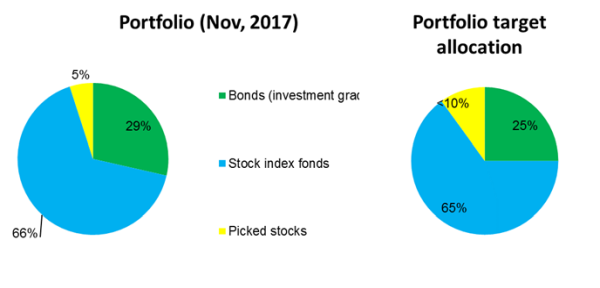 Outlook
Good news: the dear wife found a job and is working full time in Europe now, so for the time being we are a DINK family again. She is better at saving than me and has been building her own portfolio over the years. We keep our finances separate (works for us), so all the data reported in this blog is only my part of the household assets.