2017 was an eventful year. I moved from Singapore to Europe, got married, got a new job, travelled around a fair bit… How did my portfolio do? Read on for the details and all the charts.
Moving to Europe was exciting. New job, new flat, new countries to explore. A happening year. As this is purely a financial blog, let's get down to the stats and charts!
Portfolio update
My portfolio ended the year at SGD 251,603 (USD ~189,400). In December, it increased by SGD 6,035 of fresh investments and paper gains of SGD 289.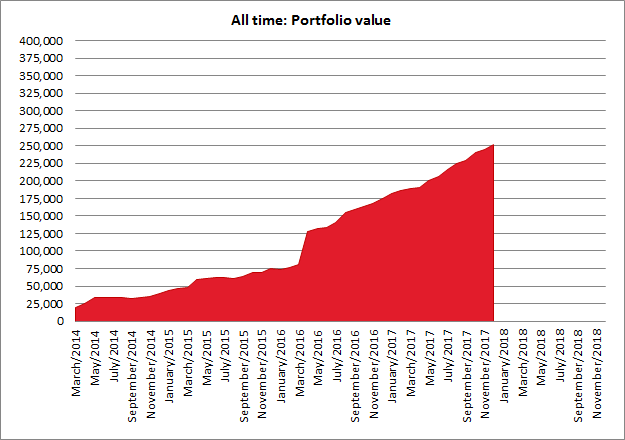 Yearly review 2017 – did I reach my goal?
I made it!
2017 goal: invest SGD 53,000
2017 result: invested SGD 57,887 (+SGD 4,887)
(1 SGD = ~0.75 USD)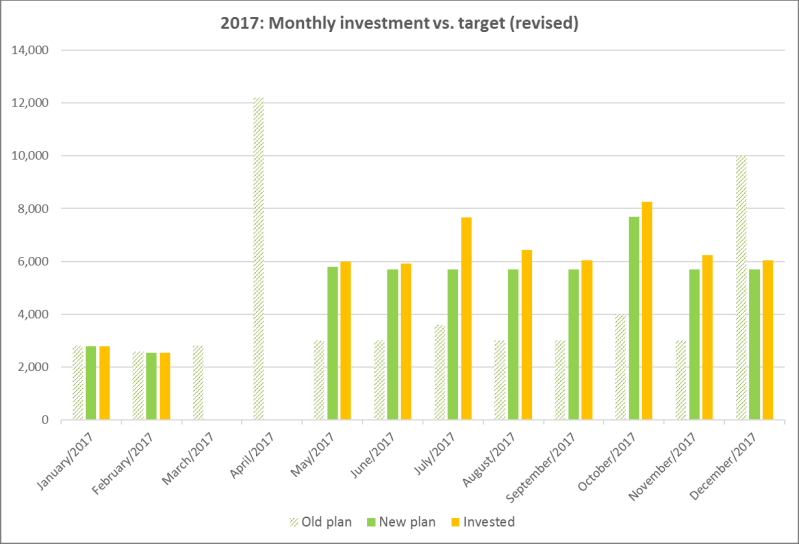 I could not resist creating a waterfall chart: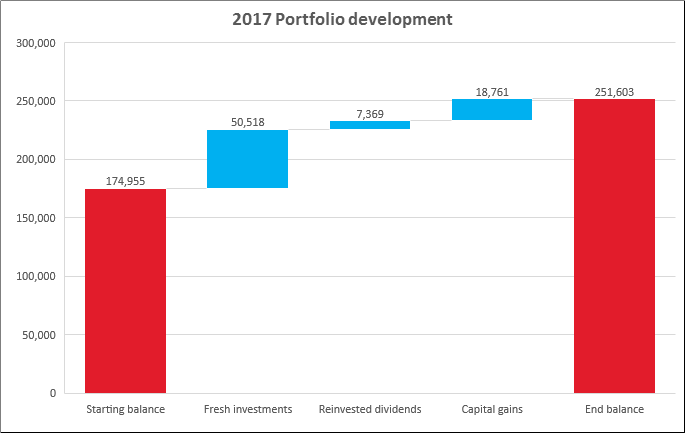 Dividends received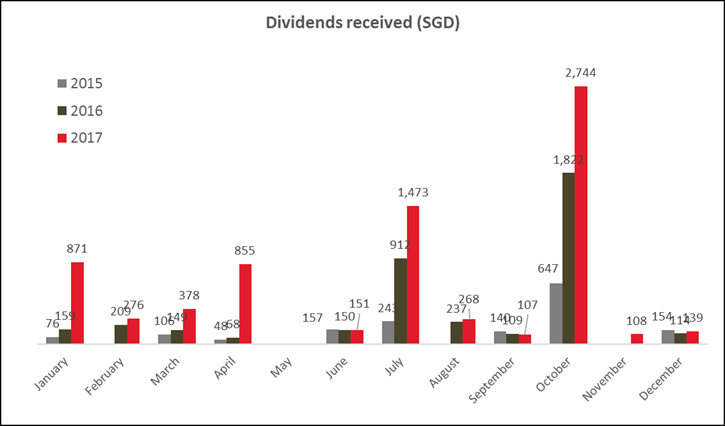 In total I received SGD 7,369 in tax free dividends. The number has been increasing nicely over the years and might be enough to retire on in some years. A man can dream!
Where did all my money go?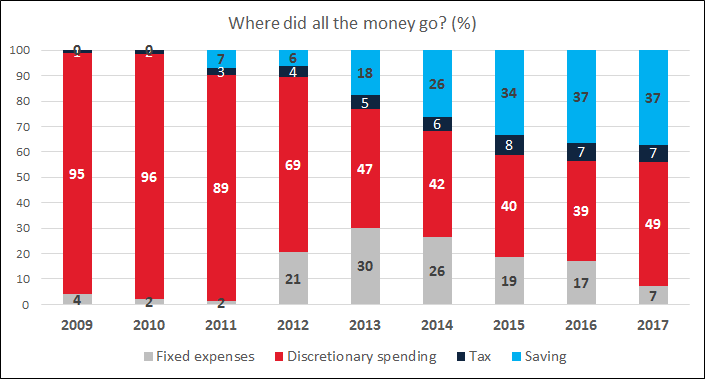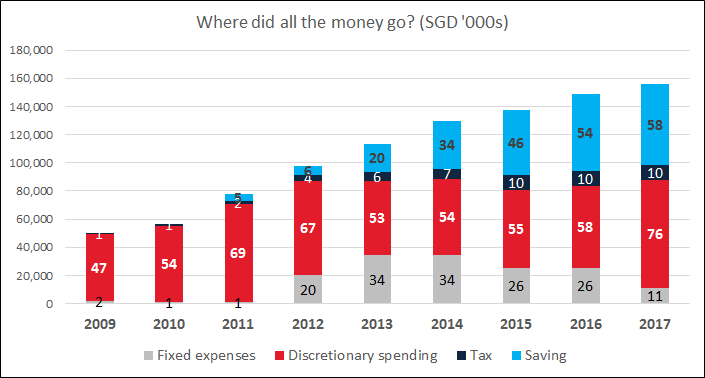 These are by far my favorite charts. Unfortunately, 2017 saw a huge increase in discretionary spending. I spent around SGD 18,000 more than last year! Behind this shocking figure there are a lot of one-time costs because of my move to Europe.
My long-term girlfriend and I got married last year before the move to Europe. We were in a rush and busy with the move, so we married minimalist style: 4 guests, a few hundred dollars in costs, zero planning. Quite unusual!
I bought a lightly used car in cash (SGD 19,400) and spent around SGD 5,400 on furniture and household stuff (Too much!). In my defense, the car was rather cheap, even by European standards. My peers at work all have Audis, Mercs or BMWs and my car stands out like a sore thumb in the office garage.
Traveling was quite the saving rate killer as usual, my best guesstimate is that I spend around SGD 12,000 on trips. I live quite a minimalist life, but seeing the world is my only big indulgence.
In 2018 I expect expenses to go down.
Goals for 2018
If I ever want to become financially independent I must save and invest more. Therefore I decided on the following aggressive goals:
Saving goal: My plan is to save SGD 100,000 (~USD 75,000) this year.
Quite a step up from my earlier goals. It will require quite some discipline to get there.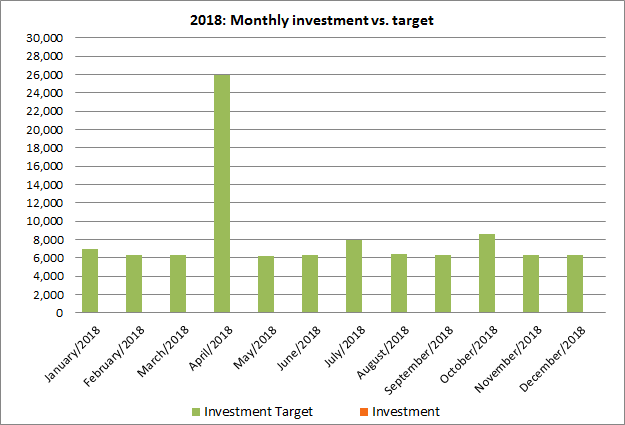 Discretionary spending goal: Discretionary spending should be reduced to below SGD 50,000 (~SGD 26,000 less than this year). I admit it is still ridiculously high, but <insert excuses here>
Bring it on, 2018!