Do you feel bored? Like really bored? The perfect solution: move to another continent. The last month was a huge stress and chaos and the second (and hopefully last!) zero investment month in the history of this little blog.
In April I had a number of big purchases slowing down my investment plan.
Car purchase
I bought a lightly used small car for a relatively cheap price (EUR 12,500 = SGD 18,750). Owning a car is horrible and feels like a step back in mobility. I never had to have a car before and I find it to be quite a burden. Company is paying for some of the taxes and will compensate some of the depreciation once I end my contract in Europe.
Singaporeans back home might feel envious of such a cheap car, but I just miss the efficient public transport. I have decided to bike to work more often to reduce the growing European beer belly.
Cars are a stupid means of personal transportation. In Singapore I used to pay about SGD 70 / EUR 50 a month for public transport. What annoys me the most is the fact that they are horribly inefficient and stand around unused for most of their lives. Private car ownership is a terrible waste.
Portfolio update
In April my portfolio increased by SGD 1,437 or 0.8% to SGD 189,867 (USD 135,000). This was only a market gain since I did not invest a single cent. In May things were a lot better.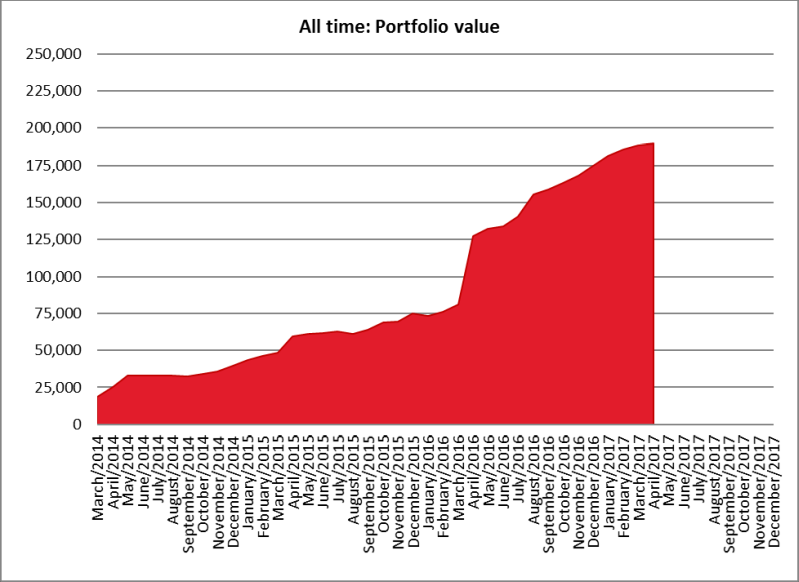 Investment vs. Plan
I did not invest anything again in April. Needless to say, missing the overall target is not an option, so I devised a new and more aggressive plan for the rest of the year: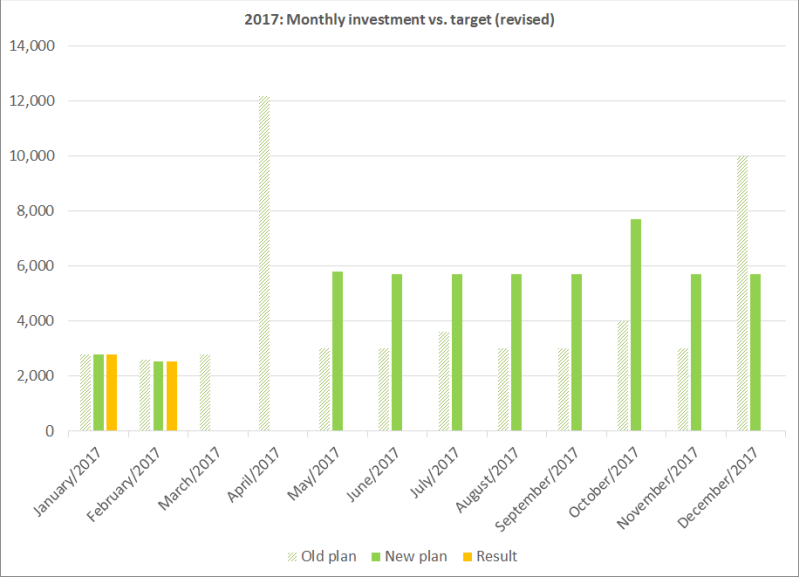 This plan should help to still make the goal happen.
Dividends received
In April I received SGD 855 in dividends.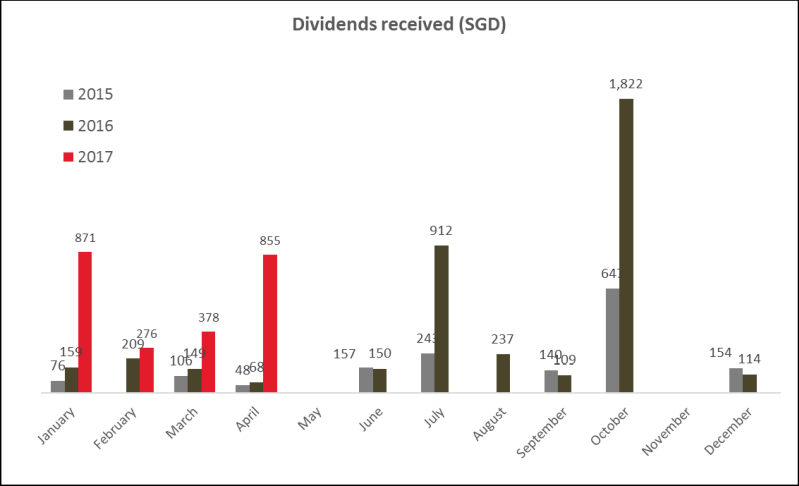 Outlook
Slowly the chaos of moving to Europe is subsiding. Finally!