Goals 2015
New year, new goals! For 2015 I have decided to set an easily measurable goal: invest SGD 31,400 within the year. Read on for graphs and details….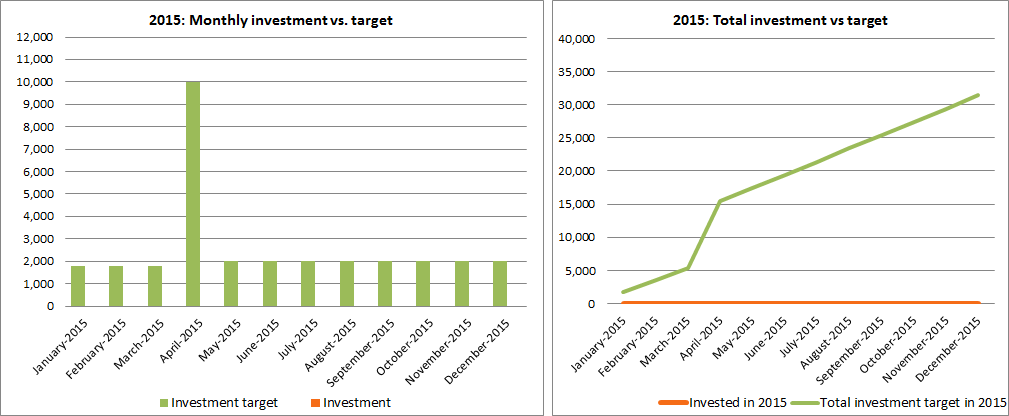 Nearly a third of this will come from annual bonus which will be partly invested and partly used for taxes, health insurance as well as for increasing my cash buffer.
Previously I set goals for the worth of my portfolio, but that makes little sense given market fluctuations. Nevertheless I made a rough estimation and today it seems that the worth of my portfolio should slightly exceed SGD 70,000 at the end of the year.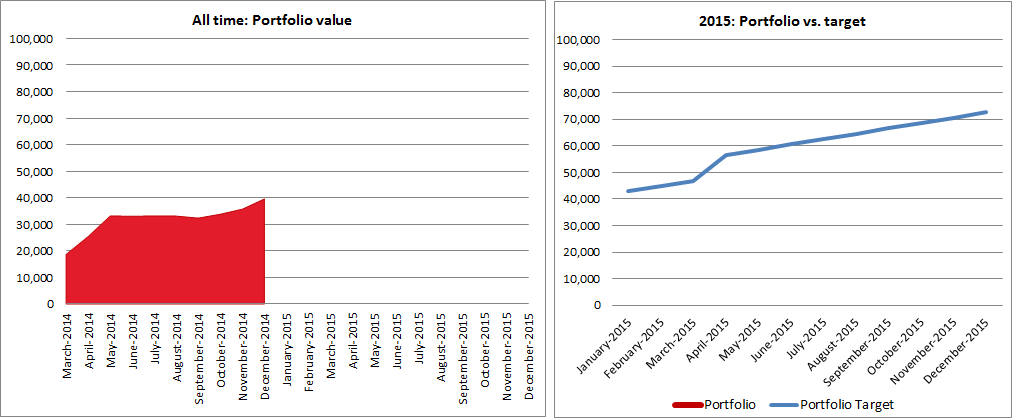 Compared to my previous goals this one should be relatively easy to reach. I decided not to create a too ambitious stretch goal and also to enjoy life with quite a few holidays and trips budgeted in.
Still: I will of course try to beat my goal if possible!