In September I traveled to Danang in Vietnam for a short holiday. At the same time my portfolio had its ups and downs. How did I do? Read on to find out!
About Danang in Vietnam
Danang is a breezy nice city located at the ocean and also featuring the beautiful Hàn River. Great coffee shops, friendly people and the beautiful cities of Hue and Hoi Anh are very close by – I can definitely recommend it! Once I retire I can foresee myself spending some more time there, as it is a really affordable and friendly place.
Portfolio performance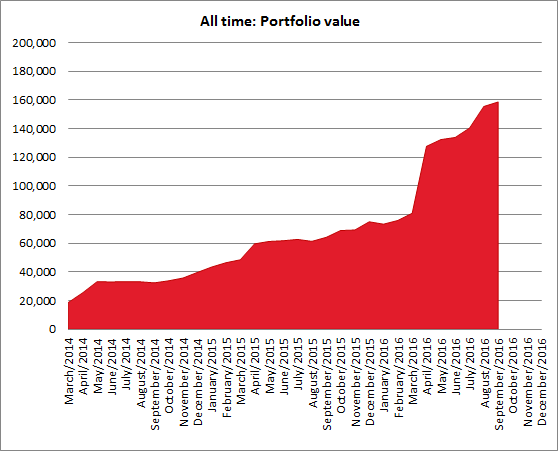 After a fantastic August my portfolio fluctuated a bit in September. In the end my portfolio increased by 2% or  SGD 3,159 to SGD 158,536 (= USD 116,297 / EUR 103,448). This gain consisted of fresh investments of SGD 2,728 and capital gains of SGD 431.
Investments year to date vs. plan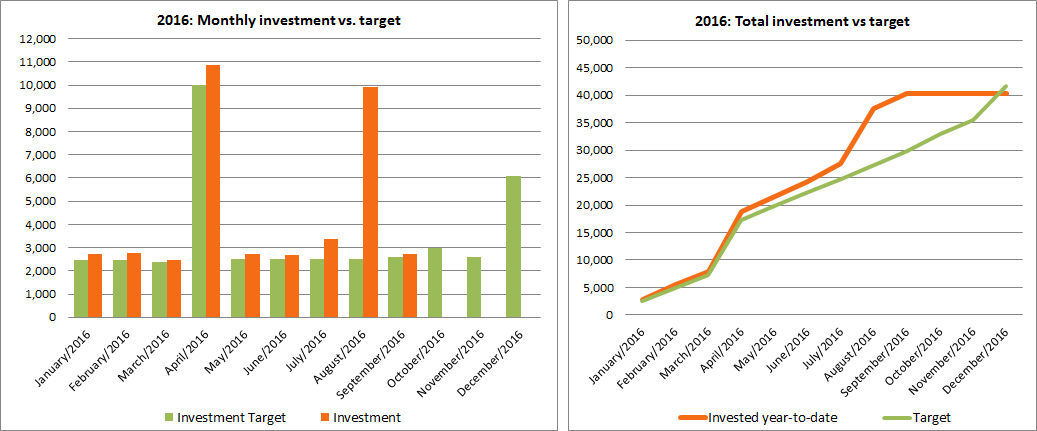 I invested SGD 2,728 in September – slightly above plan.
Dividends received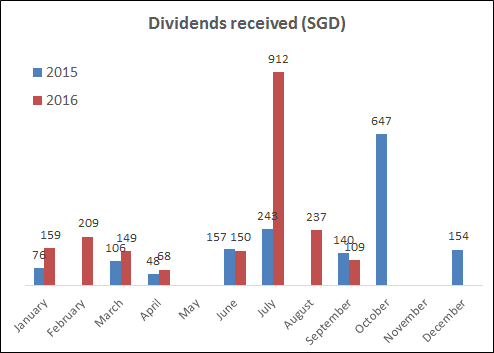 In September I received SGD 109 (USD 80) in tax free dividends. Not very much, but the main dividend month October is coming!
Outlook
More and more I feel that I am on the right track. I have invested SGD 40,277 so far this year and I will most likely surpass my 2016 investment goal already in October. Still, it is not the time to the rest and I will continue to push on towards the long term goal of financial independence.