An eventful year has come to an end. How did my investment plan and portfolio do? Did I achieve my goal for 2016? Read on for the full review including the monthly update for December.
December results
Let's start with a condensed review of December's portfolio performance: the value of my portfolio increased by SGD 6,831 or 4.1% to SGD 174,955. This gain was composed of SGD 6,408 in fresh investments and capital gains of SGD 423.
Did I reach my goal for 2016?
Last year I set the goal to invest SGD 41,600 in 2016.
I am glad that I managed to surpass that goal and invested a total of SGD 53,165 last year. While I could have done better I am still pleased with the result.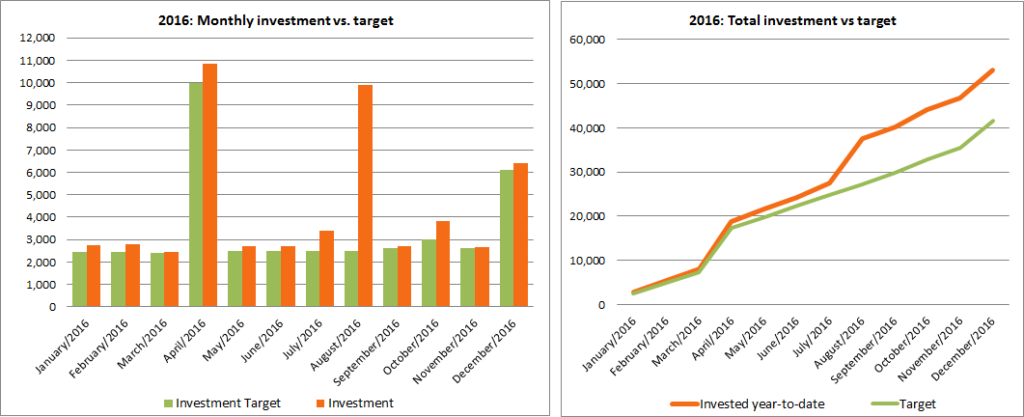 Portfolio performance in 2016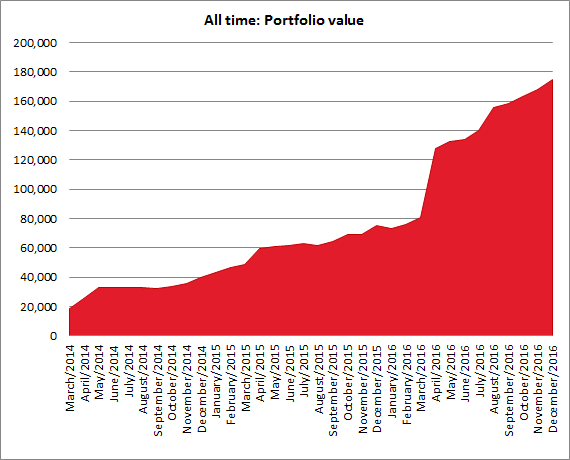 My portfolio saw some very nice increases this year. Here is a detailed breakdown of all the factors: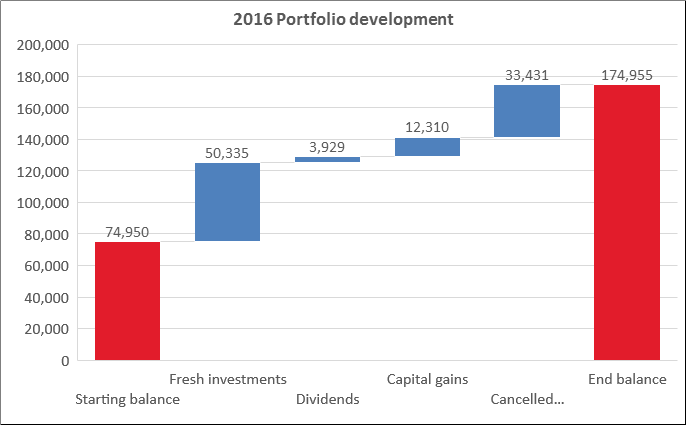 I started the year with SGD 74,950 in my little portfolio and over the year invested a total of SGD 49,641 in fresh funds. Additionally, I received SGD 3,929 in dividends which I reinvested. This year Mr. Market was very nice to my portfolio and it gained SGD 12,310. I furthermore divested my old whole life insurance plan which stupid younger me had signed up for since it was sold to me as some type of fund based pension plan.
All in all, my portfolio increased by SDG 100,005 to SGD 174,955.
It was a very lucky year!
Dividends received in 2016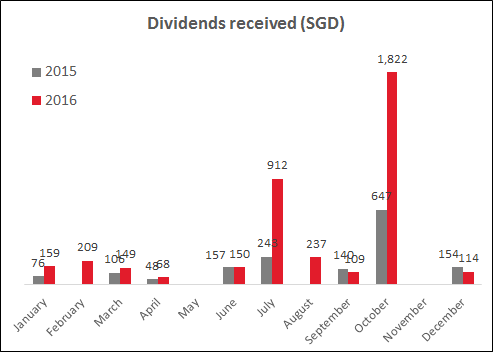 In total I received SGD 3,922 in 2016 which was a lot better than last year.
Where did all the money go?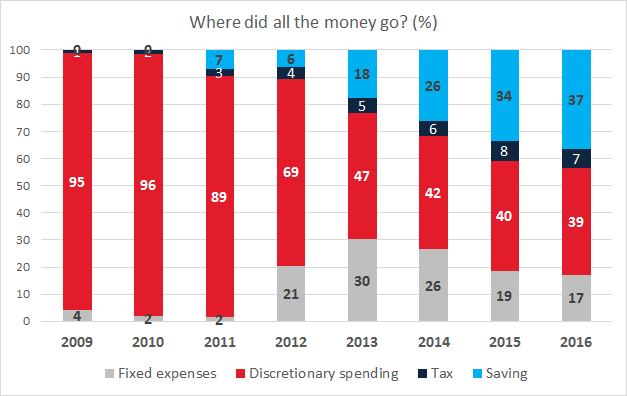 I managed to achieve a pre-tax saving rate of 37% which is quite good. My hope is a pre-tax savings rate of at least 40% to achieve financial independence earlier. My saving rates have been improving over the years, thanks also to increasing salary while trying to avoid lifestyle inflation.
Portfolio allocation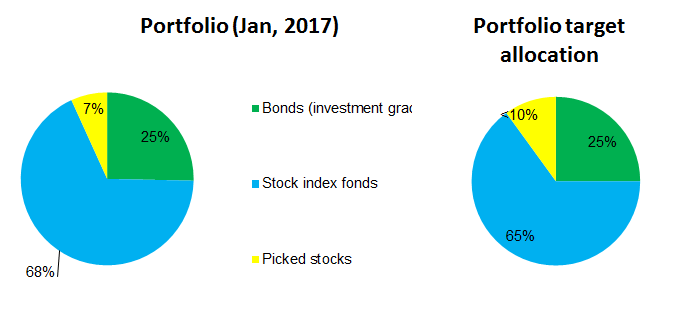 All on track.
Outlook
I will set my detailed goals for 2017 soon. Some major changes are being decided in my work that I will have to take into account.
How has the year been for you?