August probably was the most turbulent month in the short history of this blog. How did my portfolio do in times of falling share prices and wide-spread concern about China's economy?
August proved to be a tough month for my portfolio. Despite fresh investments the worth of my portfolio declined by SGD 1,342 or -2.1% to SGD 61,341.  This was made up of fresh investments of SGD 2,140 which were offset by paper losses of SGD 3,482. It is never good to see the portfolio fall, but this is how I keep on track:
How I think during times of tough market conditions:
Inspired by this Vanguard article, I focus on what I control
I keep a long view of my investments. Currently I am still in the accumulation phase and markets will go up and down a lot until I reach my goal in 10-15 years from now
Falling stock prices mean higher dividend yields for my new investments and lower the cost base of my portfolio
Many stocks previously expensive are now on sale and major indexes are much more reasonably priced than they were before
Overall I am not very stressed or affected by the current falling stock markets. My immediate goal is to save some more money to buy some more equity ETFs in the next months.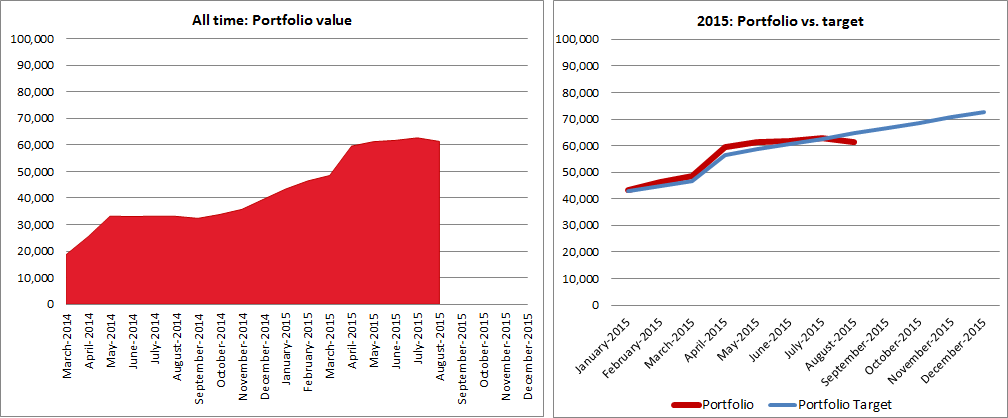 Performance vs. yearly investment goals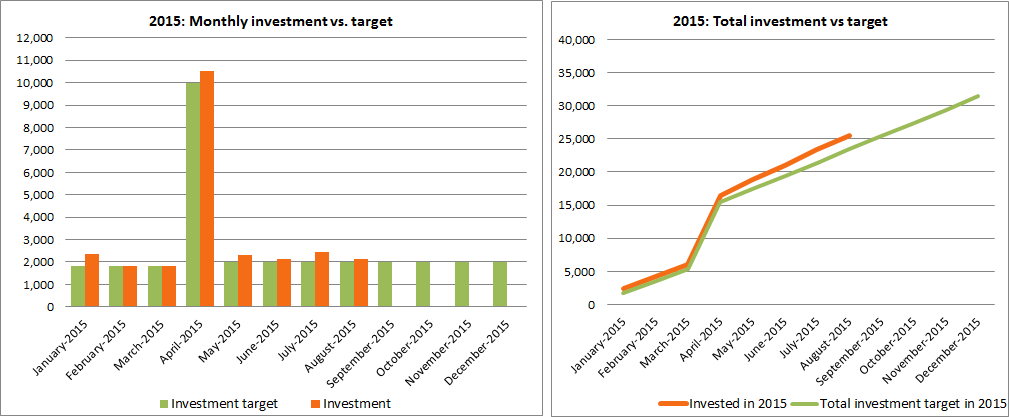 As you can see I am well on track. When I created this plan I felt it was quite tough, but now I somehow feel it was maybe not ambitious enough? So far I am well ahead of my plan.
Portfolio allocation:

How has your month been? How are you doing in this choppy market?