March proved rather happening and my portfolio rebounded from a very difficult January and February. I enjoyed a wonderful holiday in Taiwan and spent way too much money, so am I still on track with my goals?
During my trip to Taiwan I cycled across the country. It was a good exercise and gave me some good ideas for things to do once I retire. I covered about 430 kilometers on my bike and it was unforgettable.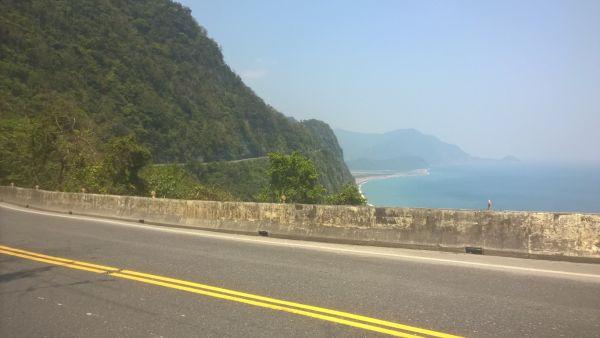 Cycling on some of Taiwan's finest roads
But now back to the topic… How is my portfolio doing?
Portfolio performance
The value of my portfolio increased by 6.6% or SGD 5,009 to SGD 80,909. For the first time my portfolio broke the 80,000 barrier and six digits are now finally in sight! March's gain was made up of portfolio gains of SGD 2,557 and fresh investments of SGD 2,452. This strong month decreased the year-to-date unrealized loss to SGD 2,008.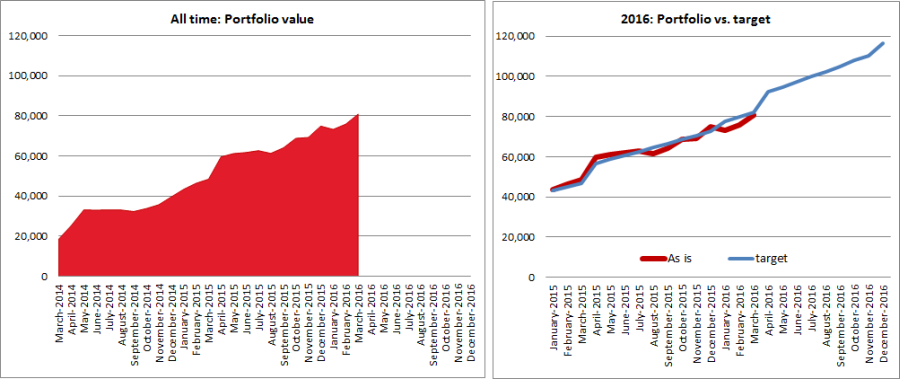 Investment target
In March I invested SGD 2,452, a tiny bit more than I had originally planned. I was hoping to do better, but all this traveling messes with my savings rate.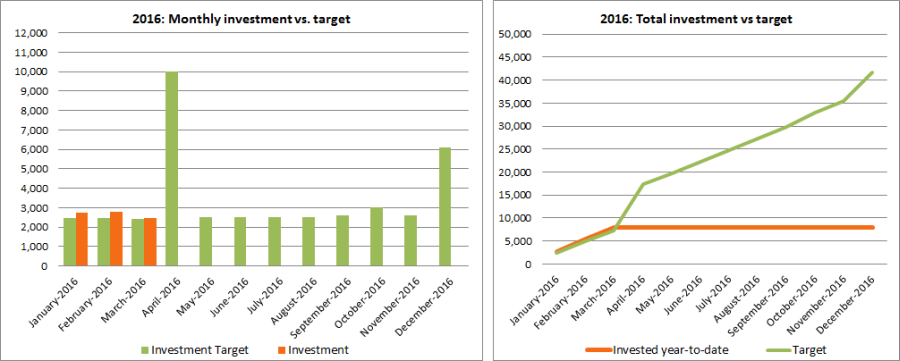 Portfolio allocation

Dividends received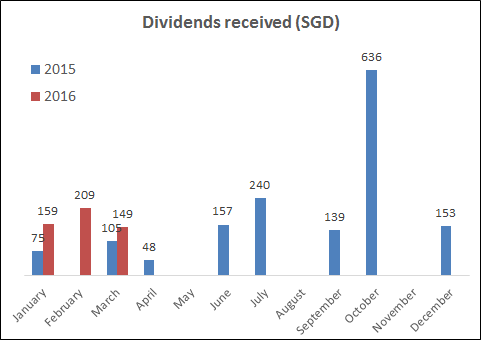 In March I received SGD 149 in dividends from my bond holdings. Nice!
Outlook
April will be bonus month and hopefully I will be able to make a nice big contribution to my investments. Also I have to get spending under control – need to be well behaved after my long holiday!