November was a weird month. The US really elected Donald Trump for president, what a bizarre world. How did my investment plan progress in November?
I personally was shocked a bit about Trump being elected and I cannot help fearing for long term stability and the future of green energy as well as the US' ability to address climate change issues. On the other hand, now that the US cannot be relied upon anymore to be the international spokesperson for the Western world it is the time for Europe to assume more international responsibility. At the same time Asian countries can also exert more influence internationally and that is good as well.
Let's see what will happen!
I also traveled to Thailand and Danang during this month and had quite a lot of fun.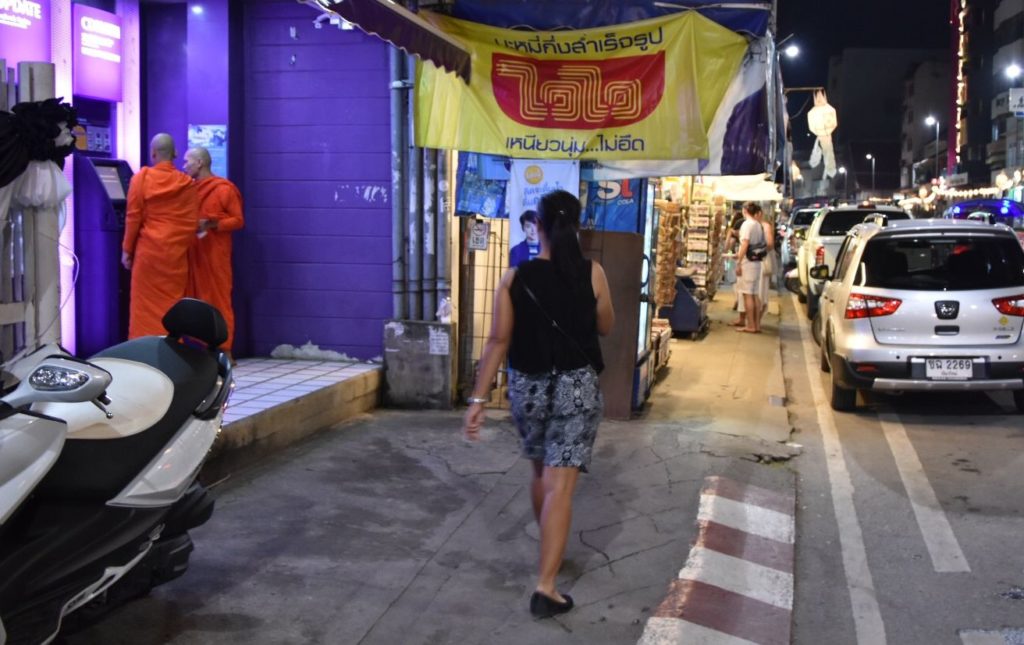 Even monks need personal finance and banking these days (Thailand)
Portfolio performance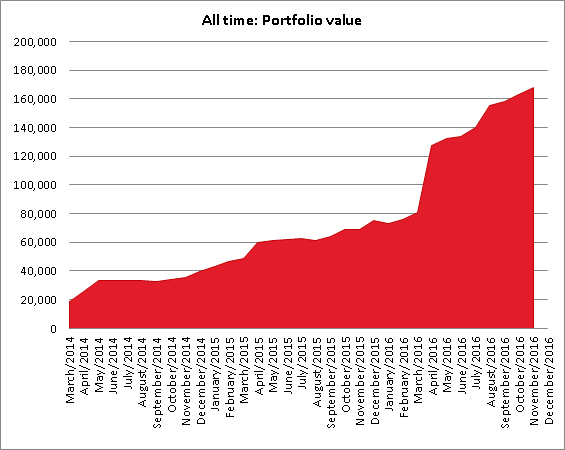 My portfolio increased by SGD 5,154 or 3.2% to SGD 168,124 (= USD 118,400). This increase consisted of SGD 2,490 in capital gains and fresh investments of SGD 2,664.
Investment vs. Plan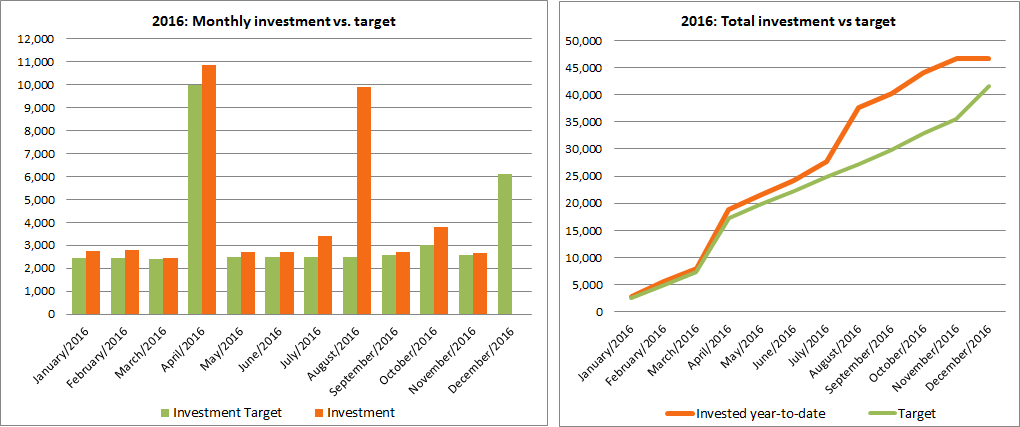 In November I invested SGD 2,664, just a tad over the SGD 2,600 goal. Total investment year-to-date sits at SGD 46,757 (USD 33,000). I have exceeded last year's investments and this year's goals already now.
Dividends received
None, November is one of these sad "no dividend months".
Asset allocation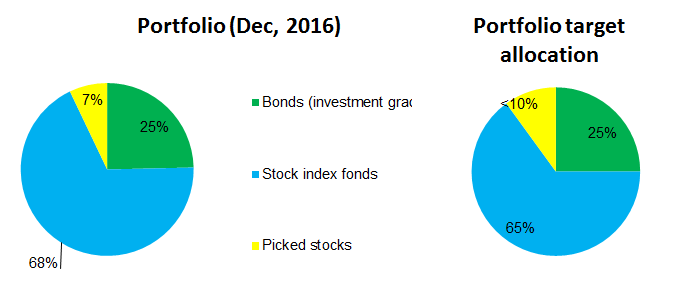 All on track.
Outlook
December will hopefully be another good month and I expect to finish this year with well over SGD 50,000 in fresh investments. Not bad! The next monthly update should only come around January 8, since i will be on leave.