Two steps forward, one step back. Sometimes investing in the stock market feels like a Sisyphus task with previous gains being wiped out by recent falls. The key is to stay positive and in the game for the long term. How did my portfolio fare in November?
Portfolio performance
November was not the greatest month for my little portfolio. After a solid October, the value of my portfolio increased by SGD 412 or 0.6% to SGD 69,264. This small gain was composed of fresh investments of SGD 2,183 which were offset by paper losses of SGD 1,771.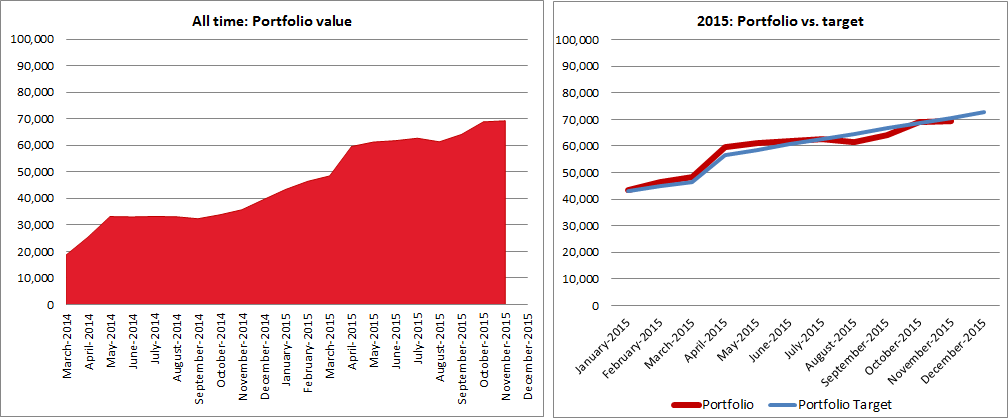 Investment target
Time to break out the champagne – or cheap alcohol-free beer in my case as I have surpassed my full-year plan already in November.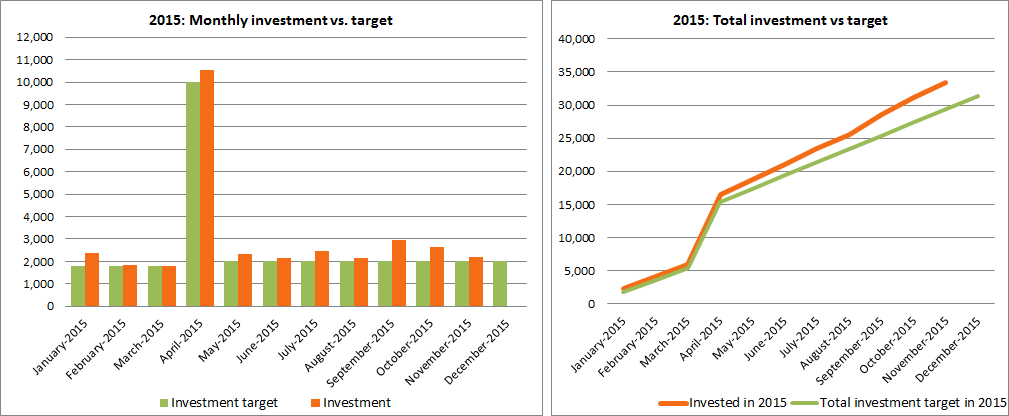 So far I have invested SGD 33,357 or about SGD 2,000 more than the SGD 31,400 planned for the full year. With another investment coming around in December I expect to beat my goal by an even larger amount.
Portfolio allocation

Nothing new here. Only issue is that I need to add some bonds and I am torn between the nearly risk free Singapore Saving Bonds or the more risky investment grade corporate bond ETF… Tricky. What do you think?
Furthermore a large chunk of my portfolio is currently held in HKD while the USD/HKD are at an all-time high. There are plenty of reasons to worry, but the key is to keep a long term view of things and not check the portfolio daily. Something I am not very good at…
Outlook
The year is nearly over! Will try my best to stay on track and aim for a great finish.